Bakeris Family Chiropractic
in Coralville, Iowa
Appointment & Check In Desk
at Bakeris Family Chiropractic in Coralville, Iowa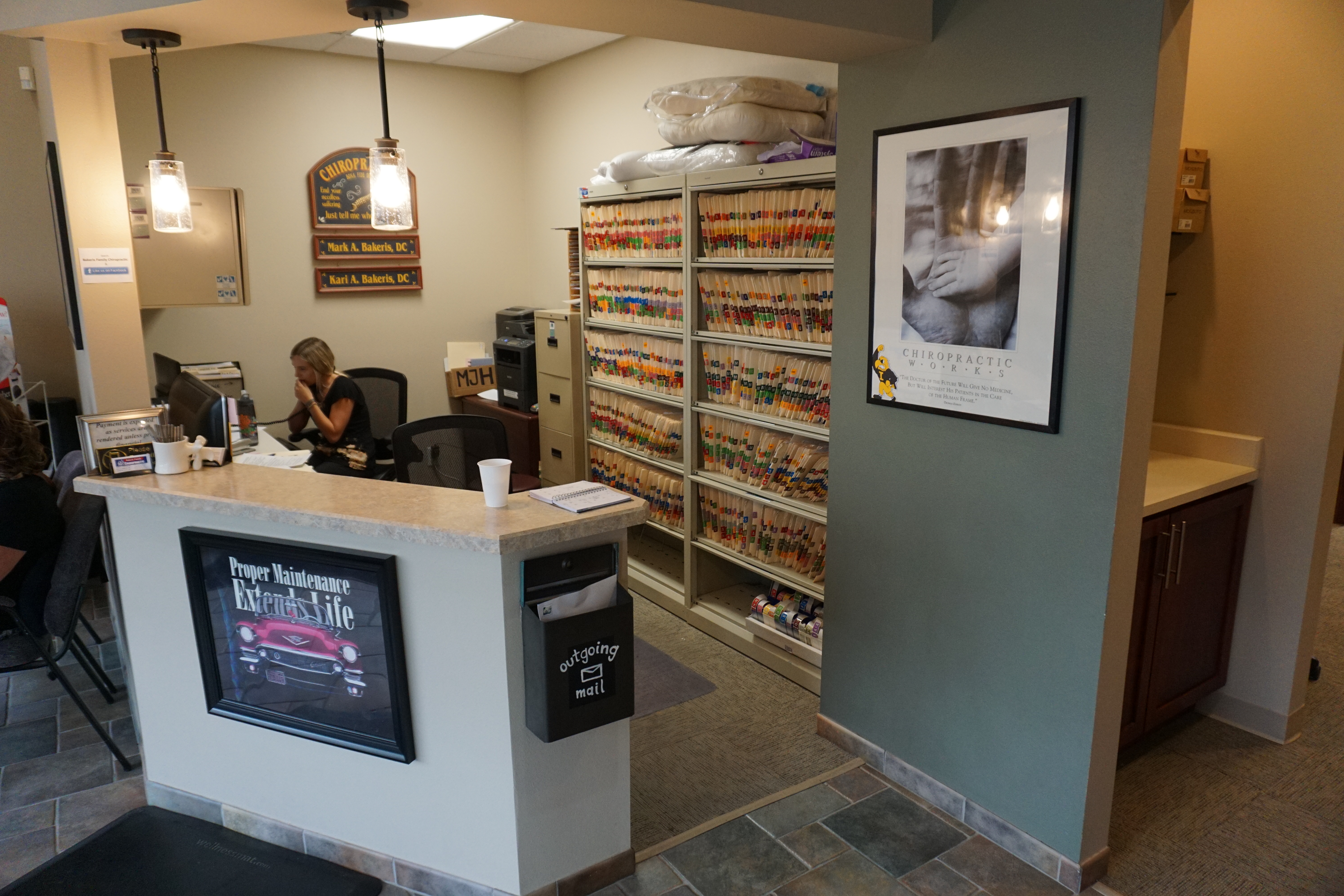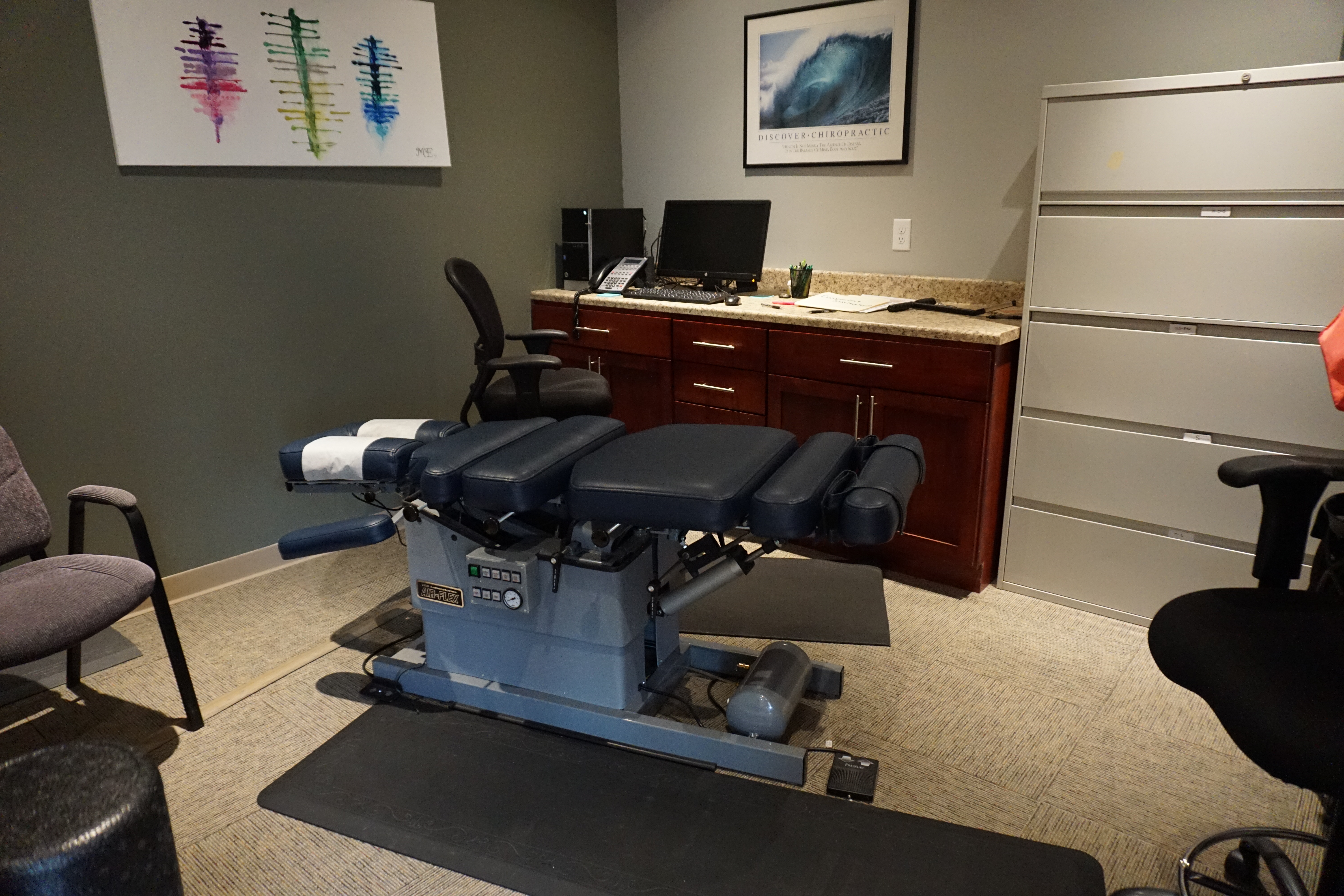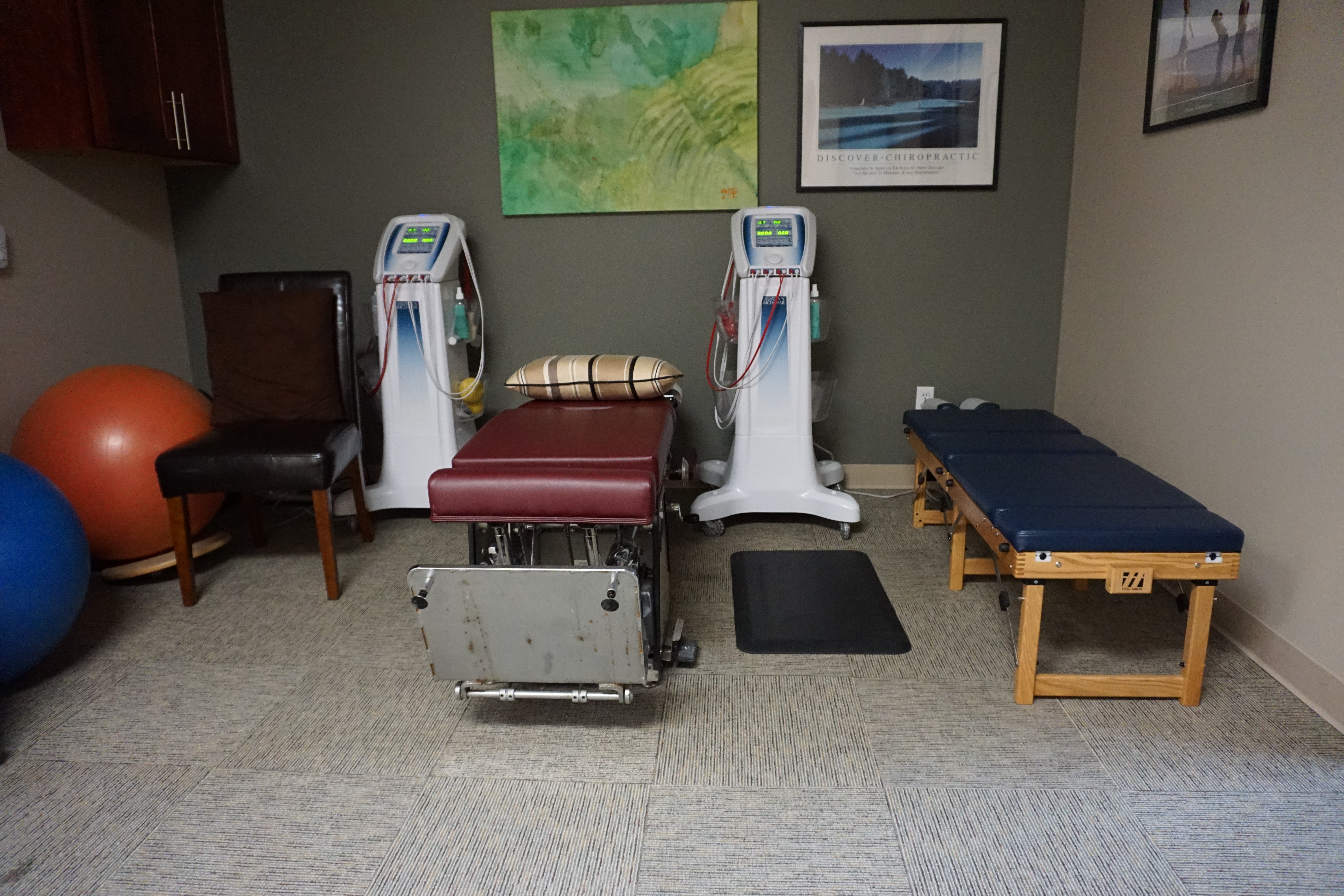 Bakeris Family Chiropractic provides individualized care, customized to our patients' health needs.  
What health conditions do we treat?
We are a full-service chiropractic office, with both a male and female Doctor of Chiropractic and a Massage Therapist.
Call 319-545-4444 to make an appointment.
Hours:
| | |
| --- | --- |
| Monday | 8:00am – 6:00pm |
| Tuesday | 8:00am – 6:00pm |
| Wednesday | 7:30am – 6:00pm |
| Thursday | 8:00am – 6:00pm |
| Friday | 8:00am – 1:00pm |
| Saturday | Closed |
| Sunday | Closed |
New Patients and Emergencies are seen the same day. We strive to stay on schedule and honor your appointment times. We accept most insurance companies, including:
Wellmark Blue Cross Blue Shield
BC/BS HMOs
Alliance Select
Midland's Choice: Cigna, Aetna, Auxiant and many others
United Health Care
First Administrators
Mutual of Omaha
Mail Handler's
Medicare Title XIX

"I had zero respect and trust in any chiropractor. I was in so much back pain, even hospitalized for three days for it, I was willing to give Bakeris Family Chiropractic a try. My boss recommended this business to me. I went in as a skeptic. After two visits it was night and day change in the amount of pain I had in my lower back! I still go to monthly visits. You have a loyal customer and a believer."
"Great people great experience overall 1st class place!!"
"Excellent people awesome experience every time"
Bakeris Family Chiropractic
Bakeris Family Chiropractic in Coralville, IA